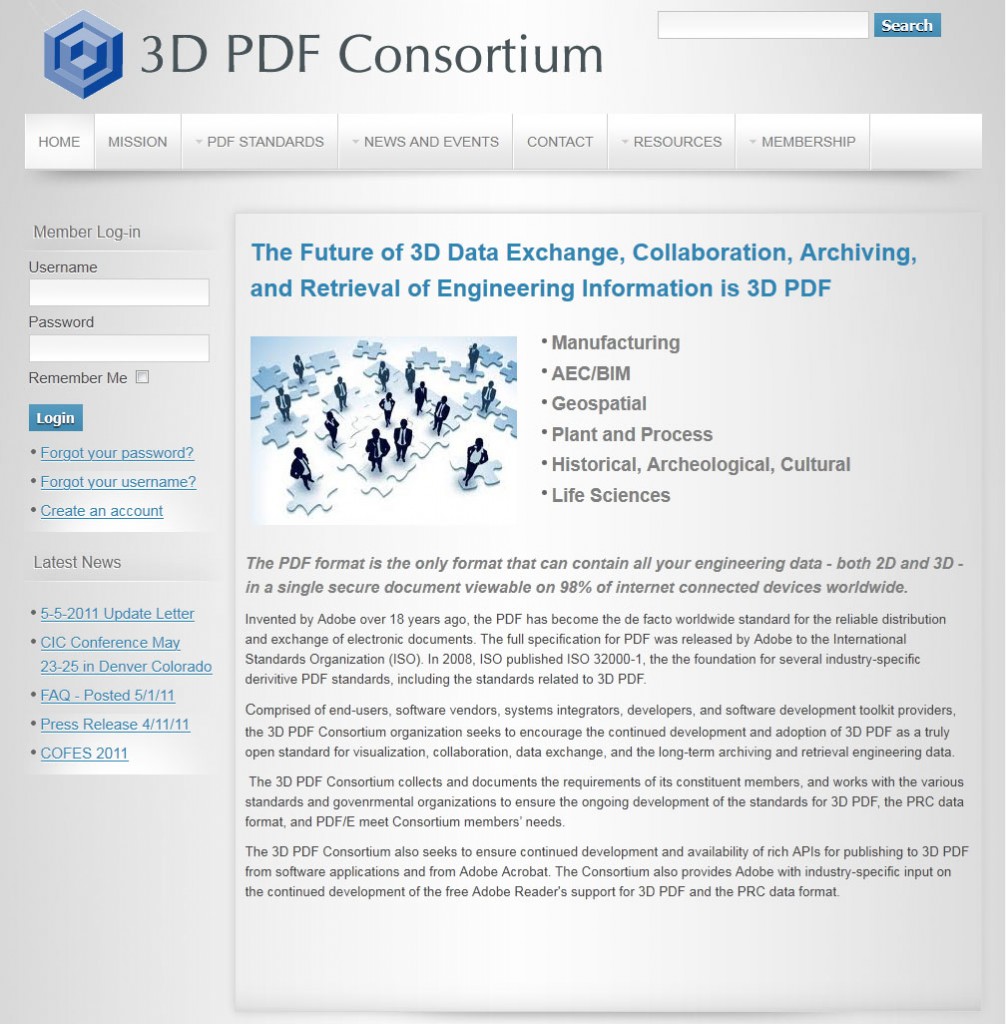 © 2011 3D PDF Consortium
Das Bild ist ein Direktlink zur Seite des Konsortiums. Hier finden sich alle Informationen zu Partnern und Zielen.
3D-Zukunft schon heute auf http://www.docunamic.de erleben.
Tagged as:
Published by Daniel Weigert in: News
If you like this blog please take a second from your precious time and subscribe to my rss feed!