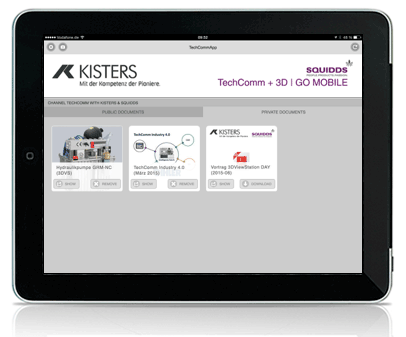 Nach der Veröffentlichung am 23. Juni in Aachen – jetzt die Information an die Konstruktion, die Technische Dokumentation, das Marketing, den Vertrieb, den Service:
TECHCOMM + 3D | GO MOBILE ist jetzt möglich.
Vortragsfolien: http://j.mp/TechCommApp_with_3DVS
QR-Code auf Page 2 scannen und los geht's…
Tagged as:
Published by squidds.de in: News
If you like this blog please take a second from your precious time and subscribe to my rss feed!